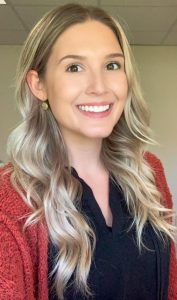 I completed my Undergrad Degree at the University of Wisconsin-Milwaukee with a Bachelors degree in Criminal Justice and Psychology. I then obtained my Masters Degree from the University of Wisconsin- Whitewater in Social Work with a clinical track.
I work with children, adolescents and adults providing mental health and addiction therapy. I specialize in working with children and adolescents experiencing behavioral challenges, emotional regulation difficulties, anxiety, depression and life transitions.
I prioritize the therapeutic alliance with clients and create a safe, supportive and non-judgmental space for them. I believe each individual has unique strengths that allow them to be resilient and achieve their goals. My clinical style pulls from a variety of evidence based treatment interventions and is tailored to every clients individual needs.