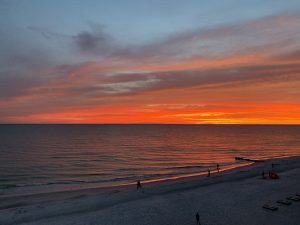 Mental Health Counseling
Alarus counselors believe in meeting clients where they are to help facilitate change. Whether someone is dealing with severe and persistent mental illness, stress, depression, anxiety, child and adolescent problems, relationship, marital or family problems our clinicians believe in helping the client to find his or her way without judging them. Alarus' counselors provide therapy and support for individuals and families trying to adapt to the changes life brings. Our counselors helps the majority of individuals and families set goals, establish behaviors required to meet those goals, and we monitor the sequence of behaviors that lead to successful goal attainment. Goal setting and revising is a part of everyone's life, and sometimes the path one takes gets derailed, either in a career or in a relationship, due to a number of circumstances often beyond anyone's control.
Those seeking the expertise of mental health counselors might simply feel overwhelmed with stressful jobs, jobs that often require individuals to spread themselves between work and family responsibilities. Family responsibilities also cause insurmountable stress, especially those trying to raise children and care for their elderly parents at the same time.
Some clients are dealing with chronic pain, which can make life extremely hard to cope with. Many times chronic pain also leads to our clients having to take multiple pain medications, which can also lead to substance dependence. Currently it is estimated that over 50 million Americans in the U.S. suffers at an alarmingly high rate from chronic pain. Alarus' mental health counselors help individuals learn to live and cope with chronic pain, discover ways to find happiness in their lives and to cope and deal with any substance dependence that may come with pain medication.
Many of our clinicians are experts substance abuse and addictions. We find that by meeting our clients where they are we often discover co-occuring mental health and substance abuse problems. Alarus believes in treating a client's mental health issues as well as their substance problems as many times these issues are intertwined.
Basically, Alarus' mental health counselors help our clients struggling through any type of difficulty. By simply listening and supporting our clients with the process of psychotherapy, our clients receive invaluable help. By offering a caring, sensitive person not directly related to a person provides fresh opinions and objective, and informed feedback. Alarus' clinicians truly help people find peace and happier lives.
From teens struggling with self-image issues, to those with anger management issues, to those who have recurring thoughts of suicide, Alarus' mental health counselors employ psychotherapy and other interventions to help and treat individuals from all age groups.
Addictions Counseling
Our treatment philosophy is based on the recognition that alcohol and drug addiction is a disease and that abstinence is the best way to manage the condition. We approach addiction treatment as a whole life change to help implement the components to bring about a healthy life.
Each person who turns to Alarus for help comes with a unique personal history and set of circumstances. Treatment is tailored to ensure the most effective approaches and best opportunity for recovery. The individual's alcohol and drug treatment plans will be influenced by a number of factors including family history, addictive substance(s), gender, physical health, and many other variables.
Alarus Healthcare specializes in co-occurring disorders. It is very common for those who struggle with drug addiction to also have a co-occurring mental health condition such as depression, anxiety disorder, or post-traumatic stress disorder. A mental health professional is part of each client's care team to ensure that any co-occurring mental health issues are identified and treated along with addiction.
Alcohol and drug addiction treatment is delivered many different ways depending on the needs of the individual. Residential treatment may be necessary for some, while others may be able to complete substance abuse treatment on an outpatient basis, which is offered at our facility. For most, a combination of addiction treatment services provide the best chance at recovery. Alarus provides the full continuum of care to meet each individual's treatment needs while providing continuity of care.
Opioid addiction is becoming more and more a problem and Alarus specializes in opioid addiction treatment. At the time of assessment our professionals will work out a plan best suited to give the client success. Many individuals with opioid addiction will be seen by Alarus' medical Director Dr. Marsha Davis, who will work with Alarus to decide the best plan for him or her. If medications are necessary some may be prescribed suboxone or other medications, while others may be prescribed with Vivitrol injections, which can be injected by our Dr. Davis.
Our alcohol and drug addiction treatment services are delivered by an on-site team of professionals representing many disciplines. This multi-disciplinary team creates an individual substance abuse treatment plan based on clinical needs.