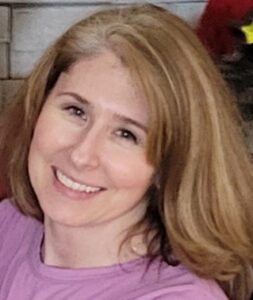 I am a Substance Use Disorder Counselor and have a passion for helping clients on their journey toward recovery and wellness. My main focus for clients is to learn about themselves and their substance use disorder. I believe in starting from a place of compassion and understanding as we work together to decide treatment needs and goals.
My approach is based on Cognitive Behavioral Therapy, working with thoughts and feelings that contribute to self-defeating behaviors. I enjoy educating clients on understanding the science of substance use disorders and addiction and applying mindfulness skills to help reduce triggers and cravings.
I graduated from Moraine Park Technical College in 2016 with High Honors and as a member of Phi Theta Kappa – Honor Society, with a degree in Alcohol and Other Drug Abuse. I am registered with State of Wisconsin Department of Safety and Professional Services as a Clinical Substance Abuse Counselor. I am also a certified as a Hatha Yoga Teacher since 2009.
Please feel free to reach out to me whenever you are ready to get started on your journey toward recovery and wellness.