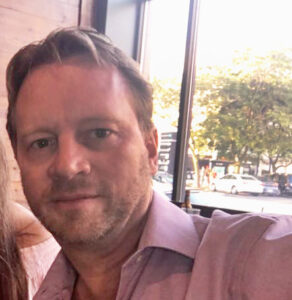 As a licensed professional counselor and substance abuse counselor, Michael Owen approaches his clinical work with expertise and 14 years of professional experience in the mental health and the addiction fields. Clients find Michael to be easy to relate to and comfortable to work with. He has a strong sense of compassion and genuine care for each of his clients, fully committing himself to improving the quality of the lives of those who enter into therapy with him. Michael meets clients where they are and works with them to create a plan for better living. Judging and biases are not a part of his therapy.
Michael provides individual and group psychotherapy to a wide client base, ages 5 and up. His areas of special interest include depression, mood disorders, anxiety disorders, anger management, relationship, parenting, family and sexual issues, men's issues, trauma, loss, aging and life transition issues as well as all forms of addiction including opioids, heroin, alcohol, sexual, internet, eating, gambling and many more. He also has experience working with clients with schizophrenia and other psychotic disorders.
Michael tailors treatment to meet the personality and needs of each of his clients. He is skilled at using techniques to help clients lead healthier, happier lives. He believes in focusing on personal strengths and one's positives to help foster growth, and is skilled at helping clients gain insight and a deeper understanding of themselves to create more fulfilled lives.
Michael earned his AODA degree from Moraine Park Technical College, his bachelor's degree from the University of Wisconsin Stout, and his master's degree from Capella University.